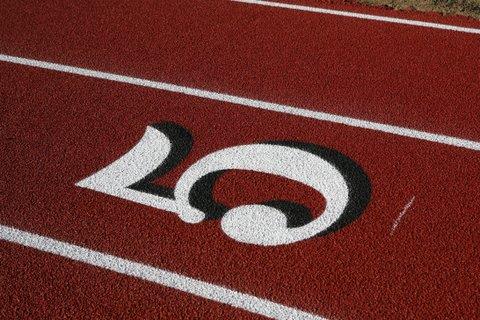 Running tracks are the place where athletes "earn their stripes" and so do contractors. If you need a company that is a champing in the world of running track construction, HMA Contracting has a track record of serving Albany and the Upstate, NY area with amazing results.
HMA has installed pavement on more than thirty athletic complexes. We have worked at public schools like Shenendehowa in Clifton Park, NY, Shaker HS in Loudonville, NY, South Colonie HS in Albany, NY, Glens Falls HS in Glens Falls, NY and many others around the Capital Region of New York State. Emma Willard in Troy, NY was one of the private schools that HMA installed a running track.
On the college and university level HMA has completed track work at University of Connecticut in Storrs, CT, Dartmouth College in Hanover, NH, US Coast Guard Academy in Groton, CT, Middlebury College in Middlebury, VT, University of Massachusetts in Amherst, MA and most recently at Holy Cross in Worcester, MA. Many New York State colleges such as RPI in Troy, NY, Union College in Schenectady, NY, Hartwick College in Oneonta, NY, Skidmore College in Saratoga Springs, NY and Vassar College in the Hudson Valley of NY utilized HMA's expertise in the highly technical running track market.
Paving is only a small part of the construction of a running track. Typically extensive site work is usually necessary to deal with the complex infrastructure supporting a track.  At the top of the list are drainage concerns. All the interior and exterior surfaces must direct rainwater to numerous pickup locations, do it quickly and dispose of that water.  In addition, these fields have complicated electrical needs especially when associated with night lighting. The event areas have their own detailed engineering and the ridged tolerances of the running surface. Other requirements for seating, fencing, concessions and traffic corridors further add to the complexities for track construction. HMA is fully equipped and highly capable to handle the most demanding projects.