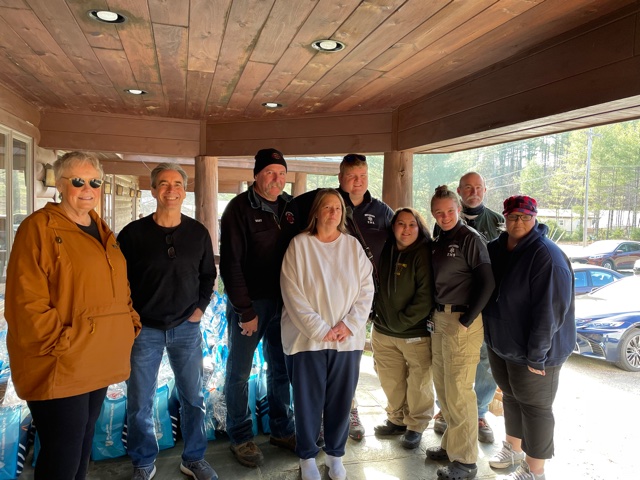 At HMA Paving & Contracting, we actively support our local communities and those in need to help enrich the lives around us. Throughout the year, we make it our mission to support as many local programs and foundations as possible. We've established great relationships with the organizations in our area and make it a goal every year to surpass the year before. Learn more about our community partners and how they support our communities below. HMA Paving & Contracting is proud to support this mission!
Caring Community Basket Brigade
Since 2016, the Caring Community Basket Brigade initiative has been helping those in need enjoy a complete Thanksgiving meal. HMA Paving & Contracting, along with our partners and volunteers, delivered 960 meals in 2021 to our local area. This year, we plan to raise the bar and serve 1,200 local families a complete Thanksgiving meal. If you're interested in helping us support this mission and provide our local community, learn more about how you can support the Basket Brigade.
Double H Ranch
 The Double H Ranch provides specialized support and staffs year-round programs for children who suffer from life-threatening diseases. Ranch programs are designed to create experiences that are memorable, exciting, fun, and empowering. Learn more about Double H Ranch and how you can get involved.
The Capital District YMCA
 The Capital District YMCA is one of the oldest YMCAs in the country. Working tirelessly to support youth development and healthy living, the Y is focused on giving back and providing support to our community. Together, we can help kids realize their potential, offer families a way to have fun, empower people to live healthier, and foster an environment where everyone feels welcome. Visit their website to learn more.
North Country Ministry
Founded in 1992, North Country Ministry is a cornerstone of the Southeastern Adirondack region and works to provide critically needed resources. Assistance programs include every day needs such as clothing, food, furniture, and more. Through faith, and a mission to be present and improve the quality of life of those in their community, North Country Ministry provides support each and every day. Learn more about their mission and ways to help.
Bombas
Bombas was founded on the philosophy of donating to those in need; the more clothing items sold, the more donations made. HMA Paving & Contracting is proud to be a supporting partner, and to help their efforts of improving the lives of those in the Capital Region come to fruition. For every item purchased, an item is donated. In its entirety, Bombas has donated over 50 million clothing items to those experiencing homelessness. Visit their website to learn more about how you can support your community.
Get Involved
At HMA Contracting, we take pride and believe in giving back to our community! To support local charities, HMA Paving & Contracting will match any employee donation received. If you would like to learn more about these organizations, call us today at (518) 664-1014!